LOOK FOR THE GOOD
Jarrett Mynear was a very special 13-year-old boy who lived in the central Kentucky community of Nicholasville with his mom, Jennifer, his dad, Doug, and younger sister, Claire. He was interested in those things enjoyed by kids his age – playing with friends, video games, swimming and going on vacation.
The thing that made Jarrett a little different from most kids was that he was diagnosed with cancer six times from two years old until he succumbed to the disease at age 13. As a result of his treatment and rehabilitation, Jarrett spent a lot of time in hospitals receiving chemotherapy, two bone marrow transplants and the amputation of his lower right leg. His treatments were administered at various medical institutions including the Mayo Clinic, the Fred Hutchinson Cancer Research Center, the Kentucky Children's Hospital and the National Institutes of Health.
When first diagnosed, a family friend told Doug and Jennifer to "look for the good in this bad situation." Though that statement may seem a little odd, Doug and Jennifer discovered a number of special friends that the family met from across the country. It was because of these friends and Jarrett's compassion for others that Jarrett decided to start Jarrett's Joy Cart.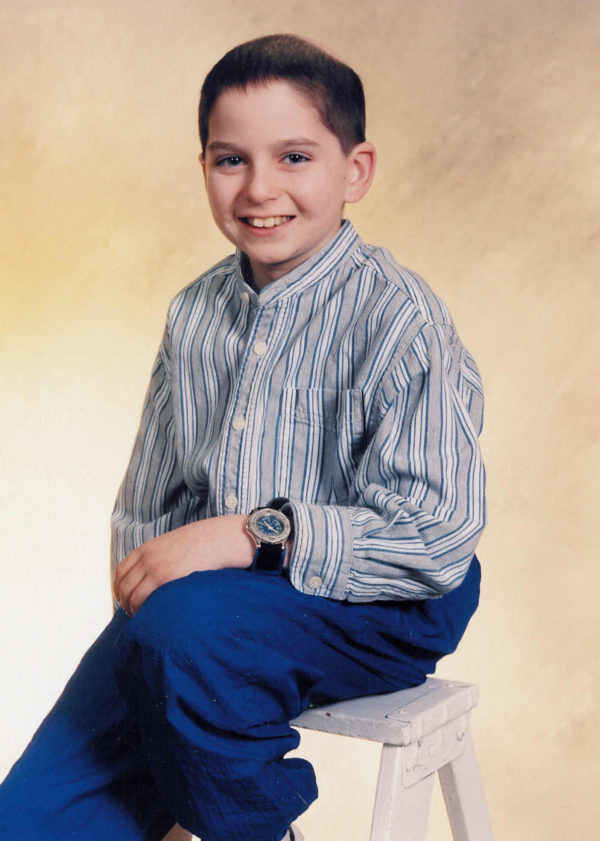 In Loving Memory of Jarrett Mynear
April 16, 1989 – October 4, 2002
As a patient himself, Jarrett knew that being in the hospital is scary and lonely. He also realized the importance of knowing that someone else was thinking about you as well. Jarrett's goal in starting the Joy Cart was to bring excitement and joy into every child's hospital stay.
IN MOMENTS OF JOY…
Jarrett's philosophy was that in moments of joy, there is healing. This rings true in the various outreach efforts Jarrett's Joy Cart now provides. Jarrett often spoke of the importance of looking out for others and bringing a bit of joy to those most in need.