Current Needs
Due to storage, costs, and time associated with maintaining a large inventory or toys, Jarrett's Joy Cart appreciates donations in financial form. However, toys and games are also accepted.
Toys must be new, in original packaging or have tags attached
Toy value range from $5-$11 for cart; for Treasure Box items, less than $1
Typically, we are in greatest need of items for babies (0-3 years) and kids over 11 years old.
If toy needs batteries, PLEASE send them with the toy.
Jarrett's Joy Cart presently needs the following toy donations:
Ages 0-3 years
Rattles
Stacking and sorting toys
Push/pull toys
Teething toys
Music and movement toys
Ages 4-10 years
Basketball hoops (for the door)
Toy cars
Clay kits
Model cars
Building blocks
Action figures (no wrestlers, please)
Video games
Dress-up sets
Craft kits
Magic sets
Dolls
Room decorations
Teens
Gift cards (music downloads, stores, fast food)
Model car/plane kits (no glue)
CDs
CD players
Make-up
Jewelry-making kits
Any logo items: T-shirts, hats, etc.
Basketball hoops
Sports trading cards
Collectible die-cast model cars
Rope lights
Soft fleece blankets
Soft colorful pillows (especially bead-filled ones)
Hand-held massagers
Disposable cameras
Room decorations (bead curtains, photo and memo boards, etc.)
Body sprays, bath soap sets, make-up kits
Sound machines
Tins with multi-game sets (checkers, chess, Chinese checkers, etc.)
LED flashlights (pocket-size and larger)
Card games
Video games
Duffle bags
Art kits (sketch pad w/colored pencils)
Novelty photo frames
Small table-top fountains
Large gel pen sets
Shop With Amazon Smile
PLEASE keep Jarrett's Joy Cart in mind as you're shopping on Amazon. This way to help us is EASY & COSTS YOU NOTHING. See below for QUICK info on how to keep donating EVERY TIME you shop Amazon THROUGHOUT THE YEAR. After a quick setup, just add the word "smile" when you go to Amazon. SMILEAMAZON.COM It's that EASY.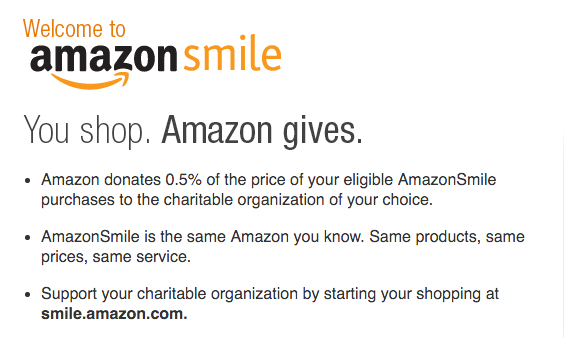 Shop at Kroger
Support Jarrett's Joy Cart by shopping at Kroger. More info coming soon!
The Boy Who Delivered Joy
We have some exciting news from our friend, FOX56 News Anchor, & author, Marvin Bartlett about his latest project:
In 2002, I was delighted to write a book called "The Joy Cart," about the incredible accomplishments of a little boy who had battled a rare bone cancer from the age of two. Jarrett Mynear's project of giving toys to patients at the University of Kentucky Children's hospital captured the attention of influential leaders, won him many awards, and appearances on national television. Jarrett died a few months after the book was released, but his spirit continued to reach people in amazing ways. Now,  it's time to tell the rest of the story.
An updated version of the book, with new chapters and photographs, is now available. "The Boy Who Delivered Joy" contains all of the original material, but also tells about Jarrett's last wishes, his remarkable funeral, and how pediatric cancer care has improved at the University of Kentucky, largely because of donations in Jarrett's memory. The book details how UK's hugely popular DanceBlue marathon is linked to Jarrett and has many stories from other people who have been inspired to perform acts of kindness because of Jarrett's example.
You may be surprised to know that Jarrett's Joy Cart still runs on a weekly basis at three hospitals around the nation. Hundreds of thousands of toys have been given away, but the project is about so much more than toys. I hope this new expanded book will inspire anyone going through tough times to make each day special.
"The Boy Who Delivered Joy" is now available to buy as a printed book or an ebook through Amazon, Barnes and Noble, Apple Books and Google Play Books.  — Jarrett's joy lives on!